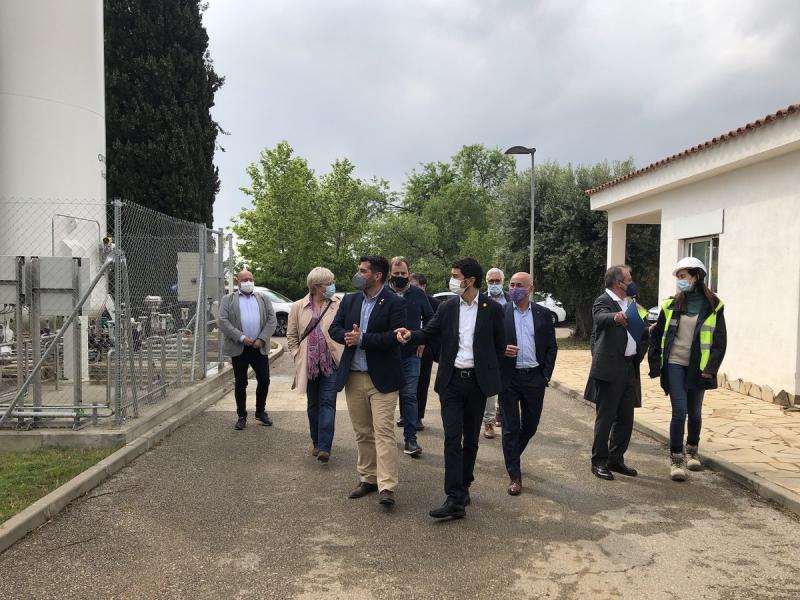 The minister of Territory and Sustainability of the Generalitat de Catalunya, Damià Calvet, and the director of the Catalan Water Agency (ACA), Lluís Ridao, visited Riudoms WWTP this Friday to check the start of their enlarging work, which has a worth of 4 million euros. The facilities, dating back to 1992, were saturated.
The Waste Water Treatment Plant at Riudoms, at the limit of treatment capacity, will double the current design flow and pass from 1000 to 2000 m3/day. It will have two treatment lines with nutrient reduction. In this way, it will serve a future population of 13,833 inhabitants. The works that will be directed by Invall consist largely of the construction of a new pretreatment, a new biological reactor and the improvement of the current biological reactor, two decanters and a line of sewage sludge treatment.
The machinery has already been working for three weeks on a 13 month scheduled work. It is expected that the works will finish by the end of May 2022.
More images